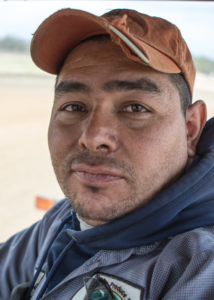 José Piña's work ethic delivers production across the farm 
José Piña's 620 Case tillage tractor makes one 30-degree pass across a field named Kertis North. And another. And another.
His day began early, and Piña already has an entire field done and ready for potato planting. 
Piña is relaxed, glancing over his shoulder as he guides a 35-foot disc through a turn at the field's edge, preparing to upturn another swath of ground.
Not just anyone has the capacity to spend hours behind the wheel of the massive piece of equipment, but José relishes the task and embraces the peak-season grind. 
He prefers the busy schedule to an early release, and he often searches out tasks that need completing rather than heading home — even though he could. 
"You need to take off some days, but I like working," Piña said. "I'm bored in the house."
Piña does it all — by the variety of different tasks he completes and by sheer volume. 
He scoops potatoes, drives semi-trucks and performs maintenance in the shop, but he enjoys nothing better than his role as an Operator behind the wheel of the Wysocki Family of Companies' 620 Case tillage tractor.
 He's a pro after the last two years with the company. He understands the nuance of discing on a 30-degree angle for potato fields and zero degrees for beans and corn. 
He sees where his work contributes to the larger goals of producing a bountiful crop.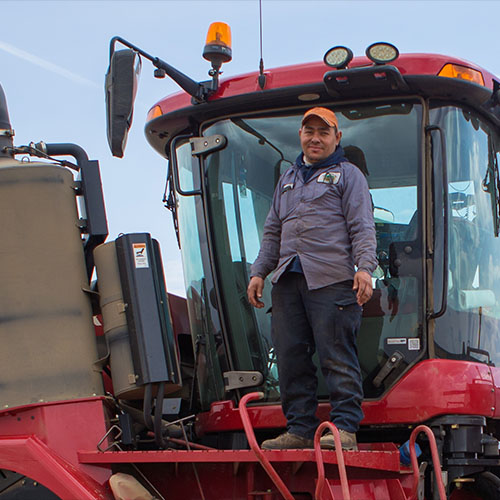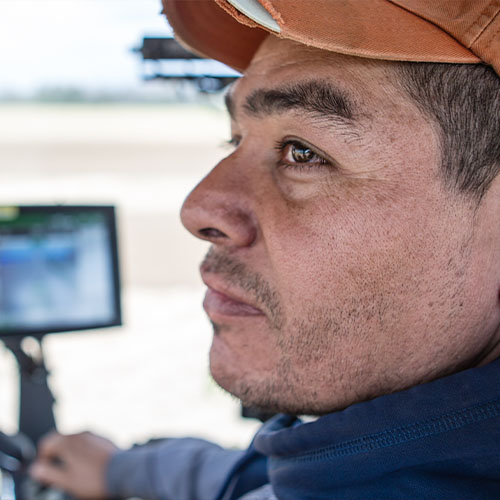 "As soon as I started working here, I learned a lot about potatoes," he said.
Piña recalls many hours picking strawberries in Florida and times working with cattle. None of it compares to handling 680 horsepower across a 70-acre field.
"He's a big-time farmer," Wysocki Produce Farm operations manager Blake Schultz said. "He's maybe one of the smallest guys we have around here, but he's got the biggest farming attitude.
"He just wants to be in that 620 Case discing all day and all night."
Piña developed a strong reputation on the farm as someone who gets the job done no matter what. He possesses a go-getter attitude with little regard for what a job requires to finish it. 
He shrugs his shoulders when asked where the energy comes from to keep grinding, but he never turns it off. 
Scooping potatoes, driving dump trucks, shoveling garbage — name it and Piña has done it. He seeks it out. 
"Whatever you need to do, just get it done," he says.
Piña's work ethic and positive attitude make him a popular team member to work with when he's not riding solo in his tractor.
The only time he doesn't have a smile is when I tell him that there's no more work," Schultz said.
Piña doesn't let anything get in his way. As a native Spanish speaker, an occasional language barrier surfaces, but neither he nor those he works with allow it to interfere with the job at hand.
Schultz recognizes Piña's talent and intangibles, and the extra time it may take to communicate clearly is more than worth it.
"He may be a little harder to understand. He may take a little longer to train sometimes," Schultz said. "But he's worth the effort because he wants to learn and he wants to do a good job."
Piña enjoys the people he works with as well, as long as they don't ask him to take the day off. 
"The farm takes care of the people really well," Piña said. "They treat you like family."
If you like the sound of José's day-to-day responsibilities and the opportunities they provide, please look at Wysocki Family of Company's available career opportunities.